kiasca
Title:
Don't Ask, Don't Tell
Author:

wolfrider89
Fandom/Genre:
SPN, AU
Pairing(s):
Dean/Castiel
Rating:
NC-17
Word Count:
~31 600
Warnings:
Violence, mentions of war, minor character death, past hate crime, homophobia, rimming
Artist:

kiasca
Art link:
Art Masterlist - you're here!
~*~*~*~*~*~
This is the first banner that I thought would fit the story but after the changes I had to make for the postin rules for banners in the Comm I noticed the it would be too small to read it without the need to skint xDD so I canged the banner image.
~*~*~*~*~*~
Dividers for the story when the Point of view changes fron one character to the other.
~*~*~*~*~*~
Cas arrival to the camp
~*~*~*~*~*~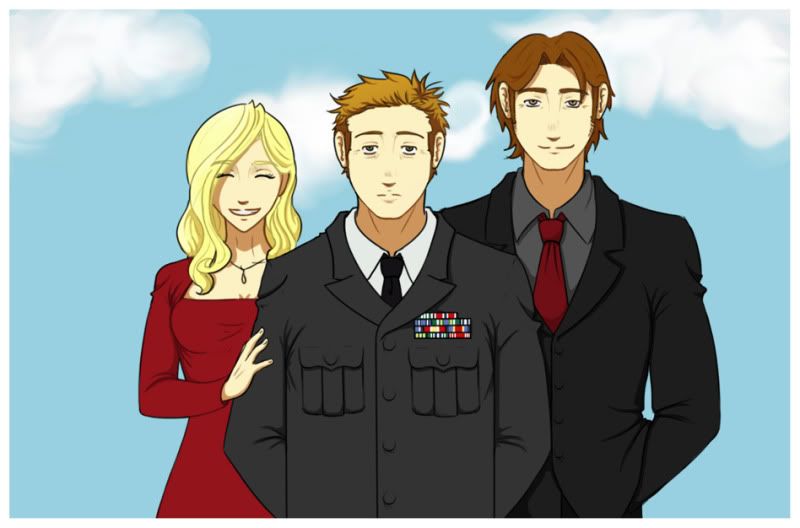 Dean is not happy to know the reason read the awesome story